Karpov S. P.
Карпов, Сергей Павлович
Karpov, Sergey Pavlovich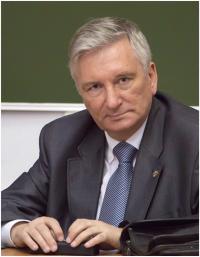 Editor-in-chief.
Russian historican, leading Byzantinist.. Professor, academican of RAS. President of Historical faculty of Lomonosov Moscow State University, head of Medieval history department, scientific superviser of Laboratory for Byzantine and Black Sea region history 
Chief of National byzantine studies commetee of Russian Federation.
Editor-in-chief for "Proceedings of the MSU Historical Faculty", "Vizantiyskiy Vremennik", "Black Sea region in the Middle Ages", classical textbook "History of Middle Ages", "Medieval Library". Editorial boards member for "Srednie Veka", "Byzantium Library", "Mir istorii", "Vestnik MSU (History series), "Mesogeios" (Paris), "Bizantinistica" (Bologna-Ravenna), "Il Mar Nero" (Rome-Paris).
Memer of the academies of Genova, Alexandria (Italy), Leibnitz society (Germany).
E-mail: medieval @ hist.msu.ru,
tel:+7 (495) 939-35-51, fax: +7 (495) 939-23-90.
Публикации:
Number of publications – more that 380.
Monographs:
Sergei Karpov. Трапезундская империя и западноевропейские государства, 1204-1461. ("The Empire of Trebizond and the nations of Western Europe, 1204–1461.") Moscow, 1981, 231 pp.
L' impero di Trebisonda, Venezia, Genova e Roma, 1204-1461. Rapporti politici, diplomatici e commerciali. Roma, 1986. 321 pp.
La Navigazione Veneziana nel Mar Nero XIII-XV sec. Ravenna, 2000. 207 pp.
Sergei Karpov. История Трапезундской империи ("A history of the empire of Trebizond"). Saint Petersburg, 2007, 656 pp.
About:
Энциклопедический словарь Московского университета: Исторический факультет / Под общ. ред. чл.-корр. РАН, проф. С. П. Карпова. — М.: Изд-во МГУ; «Российская политическая энциклопедия» (РОССПЭН), 2004. — С. 225-227. — 544 с. — 2000 экз. — ISBN 5-8243-0565-X. (в пер.)
Карпов Сергей Павлович // Историки России XX века: Биобиблиографический словарь / Автор-составитель А. А. Чернобаев; Под ред. В. А. Динеса. — Саратов: Саратовский государственный социально-экономический университет, 2005. — Т. 1 (А—Л). — С. 405. — 576 с. — 2000 экз. — ISBN 5-87309-438-1. (в пер.)
Karpov Sergey Pavlovich // Who's Who in Russia 2008. Gold Edition. Moscow, 2008. P.293.
Море и берега. К 60-летию С. П. Карпова от коллег и учеников: Сборник научных статей / Отв. ред. Р. М. Шукуров. — М.: Индрик, 2009. — 777 с. — ISBN 978-5-91674-028-8.